AH360 Photography Services | South Florida
Professional Photography Services
When it comes to choosing the best South Florida Photographers, you can't go wrong with AH360 Photography in Fort Lauderdale, Florida.  Below I have laid out the Photo services that we currently provide both residents and businesses in Broward, Miami Dade, and Palm Beach Counties.  The quality of our photography services is backed up by a 5 star Google rating we are honored to have achieved and maintained.  If you are interested in receiving photography pricing for any of our services, or if you would simply like to inquire as to our availability, please do not hesitate to Contact Us at any time, we would be happy to chat.
I have also included a button here to our Image Gallery that you can use to browse through previous photos at your convenience.  Because we cannot post every image from every shoot, it is possible that the particular photography service you are inquiring about isn't sampled.  Not to worry- Simply reach out to us and let us know the types of photos you would like to see sampled and we will either post them for you, or send them over directly.  
AH360 is one of South Florida's best Luxury and SuperYacht photographers available for hire.  Photography in the Marine Industry is my personal specialty as I was born and raised on the waters of Fort Lauderdale and Miami, Florida.  If you need it, we can handle it with services including: 
Boat Marine Lifestyle Photography
Drone & Aerial Footage
Boat/Yacht Listing Photos (Yacht World, Yacht Trader)
Yacht Builder Marketing 
Video Production (Limited)
Helicopter Yacht Pictures
As with Yacht Photography, AH360 is hard to beat when you need Boat Pictures or Boat Images.  Maybe you are a Boat Maker that needs material for marketing and advertising your boat models, or maybe you are a Boat Dealer or private owner that needs photos for Boat Listings on Boat Trader or Boats.com.  
Whatever your need, AH360 Photography will provide excellent photos of your boat from the water to the sky with out top of the line DJI drone.  Services Include:
Boat Lifestyle Photography
Boat Drone Photography
360 Virtual Tours Of Boats
Helicopter Boat Pictures
Sports Photography (Photojournalism) may seem like one of the most exciting forms of photography, but it's also one of the most difficult.  Why?  Because it's completely unpredictable.  So, you have to be ready for the perfect shot without really ever knowing what it is going to be.
AH360 Sports Photography is not only well equipped for action sports photography, it's second nature to us.  As an athlete my entire life, I have a feel for the flow of the game seizing not only the essence of the sport, but capturing the athletes and coaches exactly as they would want to be portrayed in photos- EPIC!
Don't risk your next game on someone who points and shoots a camera, contact AH360 Photography, a truly professional Sports Photography Company located in South Florida.
AH360 Photography offers Professional Fishing Photography for the South Florida area.  Whether you are heading out on a Fishing Charter, Fishing in a local tournament, or need Fishing Photos because you run a Fishing Charter Boat yourself, AH360 Photography has you covered.
And it's a good thing too, because there are not many photographers who are actually offering Fishing Pictures as a service.
AH360 Photography is a Google Trusted Photographer in South Florida which means we have taken and published over at least 50 360 photos of local areas and met Google's requirements for quality.  It also means we have received the stamp of approval from Google to shoot Google Virtual Tours in Google Street View for Business.  Currently AH360 has 719k views on Google via our 360 photos.
In addition to Google Tours, we also use 360 photos for Car Listing Photos, Real Estate Photography, Yacht Photography, and Commercial Photography.  We also offer 360 video production.
AH360 Photography offers Aerial Photography and Drone Photography Services in South Florida for Commercial use and Events.  Typical Services Include:
Real Estate Drone Photography
Wedding Drone Photography
Our most common Drone Service is for Real Estate however a close second is usually the request for drone videos and photos in the sale of Luxury Yachts and Boats.  You will find our Drone Photography Pricing to be very reasonable at $150 an hour and we can typically get what we need in a very short period of time.  If you are looking for experienced aerial photographers in Miami, Fort Lauderdale, or Palm Beach, please do not hesitate to contact AH360 Photography for a fast and Free price Quote.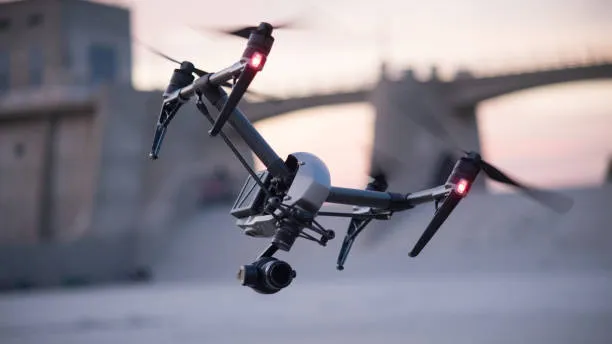 South Florida Video Production
The market for South Florida Video Production is heavily saturated, and these days anyone can grab a camera and call themselves a film maker.  But with Video increasing it's dominance inside of social media and on Google, it's more important than ever that you work with a Trusted Videographer that can deliver your business footage that drives traffic.
AH360 Photography pairs videographer services right alongside the rest of our visual packages to give you a sort of "One Stop Shop", providing you everything your small business or event might want to get the attention you need!