For the Best Sports Photographers in Fort Lauderdale, Miami, and the Palm Beaches…
Sports Photography South Florida
If you are looking for a Sports Photographer in South Florida you have come to the right place.  AH360 Photography excels in Action Sports Photography as well as Team and Individual Portraits. 
What makes AH360 Photography truly different from even the Best of Sports Photographers are that our top two creators are former athletes and coaches themselves.  This type of athletic experience, combined with lifetimes behind a camera, mean that not only can you count on AH360 to appreciate the needs and wants of the modern athlete or parent, but they also mean that AH360 knows how to work with and around Athletes and Coaches, and respects their boundaries both on and off the field.  
Locally Published Sports Photographer
Recently I was honored to have one of my High School Football Photos requested by the legendary Larry Blustein of 560 WQAM, something I think any South Florida Sports Photographer would consider a major accomplishment!  I am very grateful to have my work on display in such a highly read/viewed local media outlet here in Florida and can only hope the future brings similar opportunities for AH360 Photography.
Sports Photography Services
Photos for Team Posters, Personalized Prints, Varsity Prints, Trading Cards and more…
NCAA College Sports Photography
Team and Action Sports Photography for NCAA and College Teams in Addition to College Athlete Recruiters Scouting South Florida.
High School Sports and Action Photography for Football, Baseball, Basketball, and more…
Youth Sports Team Photos, Team Posters and Banners, Action Posters and of course, Trading Cards and more…
Professional Sports Photography
AH360 uses the best in Full Frame Nikon DSLR Cameras and Lenses used in Professional Sports in South Florida and across the U.S.
Highlight Videos & College Recruiting
Need a great Highlight video for HUDL or College Recruiting?  Let AH360 Photography handle the video start to finish while you focus on the game.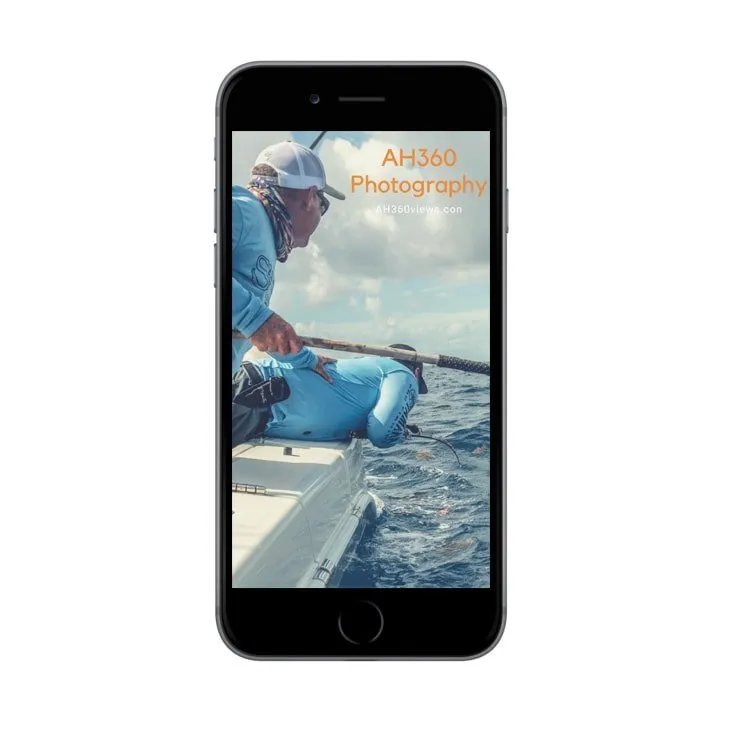 High School Football Photography
If you are looking for the absolute best in High School Football Pictures, look no further than ah360 Photography in Fort Lauderdale, Florida.  As a former Football Player and current athlete myself, I take my sports photography as serious as the players or teams I see through the viewfinder.  "How I would want to look" is always at the forefront of every shot.  Most find High School Sports Photographers to be lacking, and for good reason, they simply lack the passion of the athlete. 
If you or your school plan to stand out for Football Photos in the local paper, or on college athletic recruiting sites like Max Reps, do not make the mistake of calling out anyone other than ah360 right here in our backyard of South Florida.  For more samples take a look at our work with Cardinal Gibbons High School in Fort Lauderdale: https://www.ah360views.com/photography/cardinal-gibbons-football/
Sports Photography Locations
Sports Photography for the Greater Fort Lauderdale area
The home town of AH360 Photography, we service all of Pompano Beach.
Sports Photography for Coral Springs, just to the west of Fort Lauderdale
Miami and Miami Dade County Sports Photographer
Sports Photography in Plantation, Florida located near Fort Lauderdale and Coral Springs.
Sports Photography services for Boca Raton and most of Palm Beach, County.
Action Sports Photography
Gallery
Images Rendered Down For Mobile
Our company is a collective of amazing people striving to build delightful products.
Sports photography is without a doubt a dynamic thing. It doesn't matter if you're involved in soccer, softball, baseball, basketball, lacrosse, football, hockey or anything else. A great picture can capture and communicate so much to the world. If you're trying to find a high school sports photographer who genuinely has chops, you can count fully on AH360 Photography. It's critical to grasp what constitutes outstanding photography in this day and age, too. There are so many sports photographers out there right now. Why exactly is AH360 Photography such an undeniably stellar choice? Our photographer, first and foremost, is equipped with extensive experience in the field. We can assist you with sports photography for teams of all kinds. We can assist you with sports photography for individual student athletes as well. If you're looking for a professional sports photographer who can help you capture the essence and spirit of a team or a league, we can help you out. If you're searching for a sports photographer who can capture the magic of an individual star athlete in image form forever, we can help you out, too. 
It is important that you find someone who actually knows how to take sports team photos, as the simplest lack of attention to detail can result in poor images for schools and parents.  For example:  Using the wrong aperture could create a blurry back row, or spreading people out too far could create too many gaps in between your rows.
Team and Individual Sports Photography isn't a point and shoot proposition, and just because people are posing in a somewhat controlled environment doesn't mean you you can skimp on a professional photographer.  After all, these photos could last a lifetime!
Get it right the first time by using AH360 Photography for all of your Sports Team Photography
Highschool, College (NCAA), and Professional Football (NFL)
Baseball Photography from youth, to Highschool, to College, and of course- Major League Baseball
Girls Softball From Youth, to High School, To NCAA (College) Softball
Youth Hockey, High School Hockey, and Professional Hockey (NHL).
High School and College (NCAA) Lacrosse
Highschool, College (NCAA), and Professional Basketball (NBA)

Unequaled Customer Service
AH360 Photography is a photography company in South Florida that truly values customer satisfaction. We want nothing more than to make all of our clients feel fantastic about our sports photography approach. We want them all to adore their results, too. If you need a professional in South Florida who can help you document the excitement of a major soccer match, we can come through for you. If you need a professional in the area who can provide you with a photo shoot for a top hockey player in the region, we can deliver for you all the same. There's honestly no kind of athletic photography need we cannot manage for you. We regularly shoot high school basketball teams. We routinely shoot individual players who are part of esteemed high school teams as well. 
AH360 Photography works tirelessly to give clients reliable and smooth experiences. We're never not on time to respond to clients' requests and wishes. If you're searching for a professional photographer in South Florida who will provide you with the highest level of respect, you can give us all of your attention. We communicate closely with all of our clients in order to figure out exactly what they want. If you want athletic photography that accommodates a certain style approach, let us know as soon as possible. We specialize in athletic photography that's timeless and classic We also specialize in athletic photography that's modern, hip and cool. 
Sports Photography Price Packages
Don't ever assume that hiring a professional sports photographer in South Florida is something that must have a high price. AH360 Photography is known for Sports photography rates that are reasonable. If you need to set up a photo shoot for an individual athlete or for an entire sports team, we can usually work up a deal to get you a package that you'll thoroughly enjoy without skimping on the amount, or quality, of pictures.
Generally speaking, our hourly rate (Shooting an unlimited number of photos) is around $100.  In that time we may get over a 100 shots (Not a bad deal!).  Some of the variables here are usually travel or the amount of players that need to be photographed for Team, Group, and Individual Player Photos.