Real Estate Photography South Florida
For the Best Real Estate and Architectural Photography Service In South Florida, Servicing Miami Dade, Broward, and Palm Beach County.
South Florida Real Estate Photographer
South Florida, the home of ah360 Photography and the only part of the country to actually have a tropical climate, is home to some of the most desired scenery, and along with it, Real Estate the world has to offer.  If you are the owner of a home that is looking to sell, or a Realtor who has been hired to do the same, you understand that no listing can be started, much less completed, without great photography. 
Typically, professional Real Estate Photographer Pricing can cost anywhere from $200 to $500 per property (Pictures Only- In South Florida).  As with any profession, you can find students or beginners willing to severely undercut the professionals by offering their photo services for substantially less.  For Real Estate, you can probably find a new photographer willing to shoot a home under $100.
If you don't mind walls that are not properly vertical, a ton of shadows being cast by furniture, and blown out window views, you will probably be satisfied with an inexpensive Real Estate Photographer.  However, if you or your clients are looking to be noticed, sell quickly, and receive the highest offers possible, you will want to ensure the details that define professional real estate pictures are present in all of your listings.  It's these fine details that most people can't point out if they were asked, but rather that they just "Feel" when they give you that "ehhh, let's keep looking" tone.
Real Estate Photography Pricing
HDR Photo Package
3 Photo Blending Technique
Real Estate Video
Walkthrough Tour
Aerial Drone Footage $150
Real Estate Photography Pricing
Upscale Blending Plus HDR
Professional Exposure Blending
Cost Of Photography For Real Estate Listings
Aerial And Drone Photography: As a stand alone service aerial footage is $200 for 10 photos.  If included as part of a package it is $150.
Twilight Real Estate Photos:  $250 for up to 5 Photos
360 Virtual Tour Photos and Video:  $20 per photo (High Resolution HDR 360 Photos From DSLR)
Expected Equipment For Real Estate Photographers
An ultra wide angle lens (Under 20mm)
A high-quality DSLR or Mirrorless Camera
A Tripod
A Drone for Aerial Photography
Real Estate Photos (Quality Sells Homes)
The quality of Real Estate Photography is actually so important that it has been shown when a house receives High-Quality photographs for its listings, that home can sell up to eight times faster than a home with standard or sub-par photography.  This is probably why twilight and Sunrise pictures have become so popular with Real Estate agents and their photographers in Southern Florida because they add yet another method of delivering high-quality photography and creating eye-catching listings that will be noticed by any potential home buyer.
HDR Photography (Essential For Real Estate)
Typically, HDR Photos are taken for a certain look that a photographer or their client is trying to achieve, however when it comes to shooting Residential Real Estate and Commercial Properties HDR is practically essential.  Why?  Because HDR is the process of taking multiple photos at different apertures or light settings. 
If you have ever seen those photos where everything seems to pop with great lighting and little glare, especially those photos at dusk, that is HDR.  If you have ever seen the photos where that bright South Florida sun is properly exposed in the window but the interior of a home is also perfectly lit with stunning color lit, that is HDR.
We shoot either in RAW or HDR specifically for those scenarios and more, such as with our 360 photos.  Yes, it takes a bit more work sometimes, but our clients and their businesses are worth it!
Drone Photography And Video
Drone and Aerial Photography have been around the South Florida Real Estate Market for awhile now.  I myself tested the waters of aerial drone photography with the launch of the DJI Inspire 1, and my first shoots were here in Fort Lauderdale taking pictures of homes and boats for sale.  The technology has really come a long way today and the use of at least a few aerial photos have almost become essential for selling any piece of Real Estate whether it be a single family home, condo, apartment building, or even a vacant lot.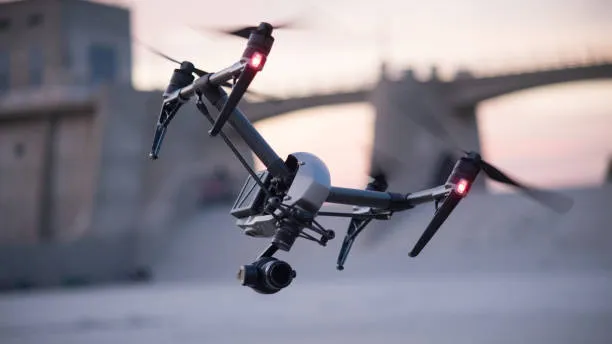 AH360 Photography Brings More To Florida Real Estate
Coming from two industries (Automotive and Marine) as equally steeped in tradition as Real Estate, I see a very common problem between all 3:  The ability of a seller to easily share any image across any platform where a potential buyer could be searching.  Take for example the Real Estate Virtual Tour– Are yours being shared on:
YouTube
Vimeo
Instagram
Pinterest
Twitter
Facebook
If so, wonderful!  If not, you should be asking why.  This is 2018, almost 2019.  Our customers and clients, especially those luxury clients we often find buying real estate in South Florida, are traveling the world and can be anywhere, at any time, on any device.  If your photos and videos of your properties are not readily available, easily shareable, and ranking high in search queries, how many more sales and potential listings could you be missing out on?
I know, I know…  It's difficult to sell someone who is successful at what they do, but I find few realtors or agents in South Florida who wouldn't mind more listings, bigger commissions, and faster sales.  What ah360 photography brings agents in Fort Lauderdale and Miami isn't yet another expensive service, it's simply the desire and ability to innovate and create.
South Florida's Forward Thinking Real Estate Photographer
There are undoubtedly a wealth of experienced real estate photographers in and around Southern Florida, and there are even articles like this (Top 20 Photographers Serving Fort Lauderdale) created to point you directly to them.  And although ah360 Photography isn't listed among them, we include this article anyway.  Why?  Because we know that we will work harder than anyone on that list to earn and retain, your business. 
We don't simply use new technology, we stay on top of it the moment it is announced so that when it becomes available to us, it will be used to sell your properties.  That video you see above- That was not created with a new app or a special software inside of Adobe.  That was several weeks of creatively taking what was available and filling a clients need to put 360 photos into a video they could text their buyers.
Technology is changing faster than most of us can keep up with it, and faster than many of the photographers on that list care to pay attention to, but with ah360 Photography you have the most progressive, forward-thinking, and creative Real Estate Photography team in all of South Florida.
The Camera We Use (46 Megapixel)
ah360 Photography uses the all-new Nikon D850, which is a full frame 46 megapixel DSLR camera, to shoot a majority of our properties.  When necessary for certain mobile and web applications, we then render and crop those images to your liking or so that they meet optimal load times on your website or on MLS.
Top Real Estate Photographer In South Florida
I hope by now I have made the case for ah360 to be your Real Estate Photographer going forward, but if I have not, that's perfectly alright because I am far better at creating amazing photos than I am pitching ideas!
However, please feel free to Contact Us at any time with any additional questions or thoughts you may have about our work, and of course, how we can and will help you acquire and sell more homes here in South Florida.  I thank you for finding us and of course spending some time reading through this article and we look forward to meeting/working with you real soon!
What Is Blended Photography? (Why does it cost more?)
You have two different methods for blending exposures in an image.  The first is the more "Commonly Known" method that you see in our HDR Price Package.  This is where you take 3 separate exposures either manually or using the in camera HDR features, and blend them together quickly using software.  This creates an image where the shadows will not be as dark and the colors of the image are going to be pronounced (A Bit more than natural).
The other method of blending exposures in photography is by using artificial lighting combined with natural lighting in 3 manual exposures.  The first shot is called the ambient shot, the second is a flash shot, and the third might be called a window pull where you expose for any exterior views that may be just outside of a window (This eliminates those blown out windows).  This method of photography is typically what you will see with very high end Real Estate Listings and in Yacht Photography, and is not something that anyone can simply pick up a camera and do overnight, but it does produce the absolute highest image quality for selling homes in South Florida.
Real Estate Photography Inquiry
We offer a free consultation, and if the potential is there we are actually willing to shoot a majority of your first property for free to prove our abilities.  Please inquire below…